Your reliable partner!
Tradition meets modernity
Since its founding in 1960, Gerhard Ilsen GmbH & Co. KG has stood for the most stringent high-quality demands, flexibility, reliability and proximity to the customer.
Benefit from our long standing experience in processing plastics.
Having our own construction department with tool manufacturing enables us to execute your customer-specific requirements for our products as quickly as possible and in a targeted manner. In order to be able to realise your ideas and wishes for packaging your products, we offer the option of using our cutting-edge technologies, such as in-mould labelling.
Our high quality and hygiene standards make it possible to use our products in a wide range of industries.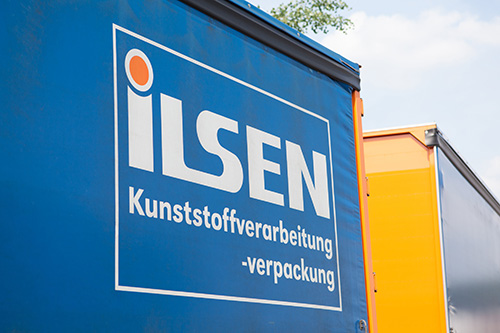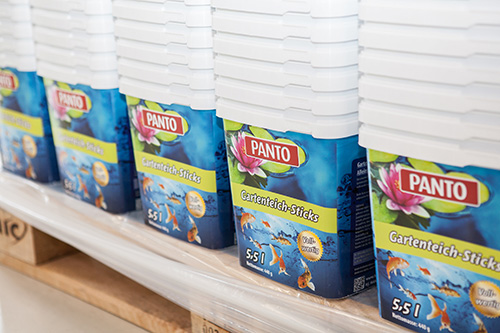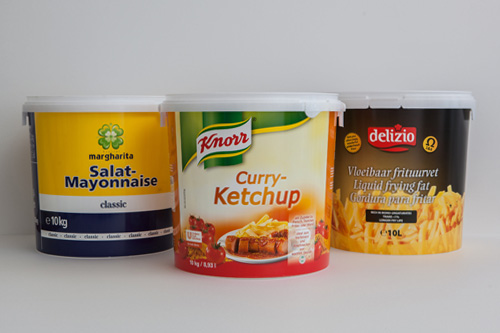 Company history
The company Gerhard Ilsen GmbH & Co. KG was founded in 1960 by Gerhard Ilsen, who died in 2014, and has always been a family-owned enterprise. The production of packaging containers out of plastic was a very new and innovative technology at that time. As one of the pioneers on the German market, Mr Ilsen was able to lay the foundations for today's company with just one machine. The young company quickly became known for its high-quality products and flexibility.
The company was relocated from Stukenbrock to Hövelhof in 1984. Building modern production and storage halls created sufficient resources to produce and store the products.
A further new production hall of approx. 2,000m² was obtained in January 2015.
Experience, reliability and the constant use of new technologies also helped to ensure the successful existence of the company in the long term. Even in times of crisis in the plastic market, Ilsen were able to record further successes. Back then, the company benefited from its high-quality products and good reputation just as it does today. Quality, flexibility and detecting trends have proved to be good guides.
Since Peter Antpöhler took over its management in 1998, Ilsen has been able to further strengthen and expand its position in the national market. Our company has also been able to establish itself on an increasingly international basis over recent years. This has mainly been done by to exploiting new markets and develop new business relationships across the rest of Europe. The supply of customers from abroad is a crucial factor in the success of the company and having a good secure market position. The fate of the company will also be in the hands of family members in the future.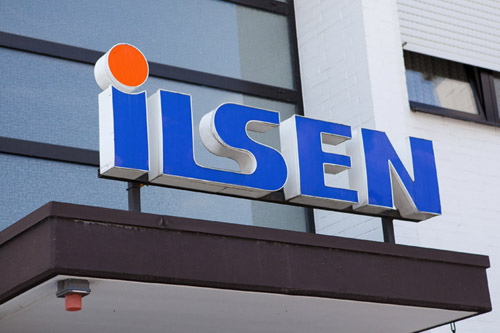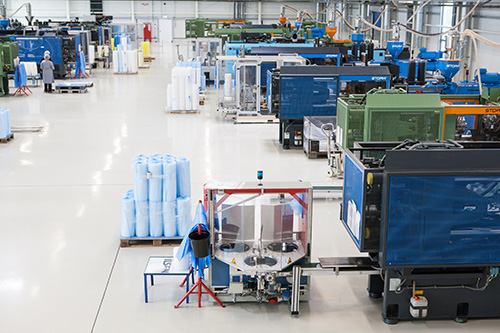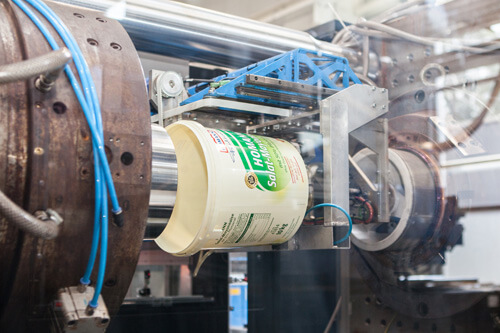 Today
Gerhard Ilsen GmbH & Co. KG now belongs to the medium-sized companies in eastern Westphalia. It currently employs around 60 employees on a total production area of 6,400 sqm, with a modern equipped plastic injection-moulding machine park of 24 spraying machines with a clamp force of 85 to 550 tonnes.
The production programme includes the manufacturing of demanding and needs-oriented plastic packaging especially for the food industry. Furthermore, we have our own printing plant for printing the items, in which we make all customer wishes a reality using offset and screen printing processes.
Our own construction department with tool manufacturing completes our production programme by allowing us to quickly execute customer-specific requirements. Our experience in the area of plastic technology compels us obliged to always pay particular attention to the quality of our products in order to ensure customer satisfaction.